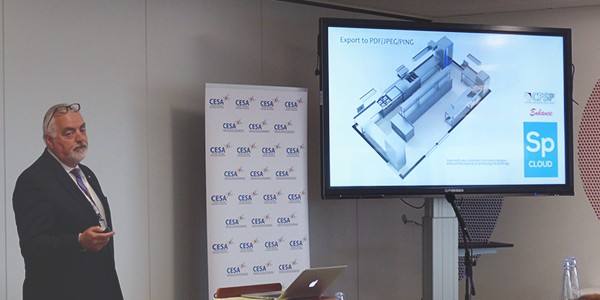 85 CFSP graduates from various areas of the manufacturing and supplies industry met at the new HQ of the First Choice Group recently.
The CESA organised day included a presentation from Stuart Campbell on the Specifi

CLOUD programme with attendees offered a 60 day free trial. The presentation formed part of a schedule of communication by CESA and Specifi

that will also take in major exhibitions in 2017.
The events are all aimed at explaining the relationship between our organisations and the various facilities, data creation and software options available to businesses.  Keith Warren of CESA commented "CESA recognises that the future proofing of our members businesses is the key to future success Our partnership with Specifi

offers true business development capability, through access to accurate data and an ability to use it effectively in every area of design and supply". Stuart Campbell added as part of both the CESA and CFSP families I recognise the great work that continues and Specifi

is delighted to be in a position to offer the industry a range of future proofed solutions. We thank those businesses and individuals who have become part of our own world family and look forward to working with many more.
Thank you CESA.
The post CESA, CFSP graduates examine Sp CLOUD appeared first on Specifi®.