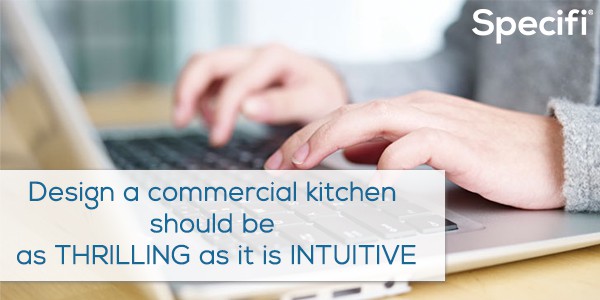 The elements that make an industrial or commercial kitchen different from other food preparation spaces are the same things that can make a commercial kitchen phenomenally effective, and it has everything to do with design.
Commercial kitchen design is like laying the foundation to a house. You can certainly change things at a later date, but it's going to be a disruptive and financially prohibitive process. Fixing a faulty design means lost revenue, exorbitant construction costs, and a whole lot of stress. That's why it's so important to get it right the first time. Whether you are building a new commercial kitchen or remodeling your existing layout, Specifi's professional kitchen design software was created to help our clients do just that.
Specifi's Kitchen Design 3D Software
It takes a talented team and a lot of moving parts to bring a kitchen concept to life. From designers and general contractors to consultants and engineers, your design-and-execution squad doubtlessly includes a number of people who are quite skilled at what they do. What you lack, though, is a comprehensive piece of commercial kitchen design software. However, with Specifi, there's one centralized system to oversee everything — from exploring equipment and manufacturer possibilities to making sure every invoice is accounted for and settled on time.
How does Specifi® do all of this? It's a matter of resources. It starts with 3D kitchen design software that turns flat drawings into fully visualized representations of what your space could one day actually look like. Fill the space between your 3D walls with your dream assortment of branded equipment, and you'll receive the full complement of technical and commercial details, too. With CAD symbols that self-populate and more than 8,000 other symbols at your fingertips, the possibilities are practically endless.
Design Your Commercial Kitchen Floor Plan
The nitty-gritty construction and design details unique to a commercial kitchen are addressed by Specifi's professional kitchen design software, too. The solution-oriented platform helps you determine where to place oversized items and how to run your exhaust system. You'll be able to adhere to local health and building codes from the outset, preventing construction or operational delays that can easily sink a business.
Even the administrative aspects of building a commercial kitchen space are encompassed in Specifi® Quote, a user-friendly interface that connects customers and suppliers in a way that makes sense. Create and manage orders, offer quotes or upload equipment details from the electronic catalog. It's all an important part of getting your kitchen from the design stage to real-life, restaurant-ready excellence.
By investing in a platform that delivers all the tools you need in order to get your ideal kitchen concept executed correctly, you're setting yourself up to save time and money while accomplishing the kind meticulously crafted commercial kitchen layout that turns a fledgling business into a hospitality juggernaut.
Specifi® believes that designing a commercial kitchen should be as thrilling as it is intuitive. After all, a professional kitchen is like the wizard behind the curtain — execute well back there, and everybody dining out front will reap the delicious rewards. At Specifi, we give you the design solutions that inspire success.
Click to watch 3 minutes domostration of Specifi® Design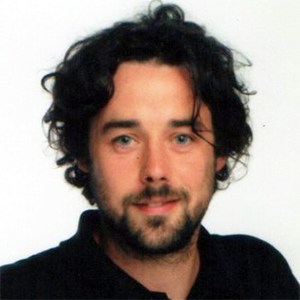 Fabio Tantaro is Director of Marketing at Specifi, a global foodservice specification platform. Since joining the team in 2011, Tantaro has utilized his graphic and design skills to deliver creative solutions for the company's branding, messaging and event strategy. 
The post Design a commercial kitchen should be as thrilling as it is intuitive appeared first on Specifi®.