Different situations can call for purchasing through different channels that you might not otherwise use.
But a general set of guiding principles can help.
Foodservice equipment and supplies arrive at your door through myriad means. The foodservice industry, like media and communications companies, offers an increasing number of channels you can access to get what you need. Just as you can choose a basic cable TV plan, a premium satellite service or a streaming subscription for a limited number of programs, you can pick and choose which channels to use for delivery of equipment and supplies. But truth be told, foodservice equipment has one of the most complicated factory-to-store channel "charts" of any industry in existence.
Consider…
A national chain replacing the fryers in all its stores negotiates directly with a manufacturer, schedules deliveries to its in-house distribution center, and ships them out to local service agencies to have them installed.
A major healthcare facility works with a foodservice consultant to design a new retail servery and room-service kitchen; the consultant specifies equipment, aggregates information and installation instructions, gathers bids from manufacturers' reps (who work with dealers) and helps coordinate installation with the architect's general contractor and the foodservice equipment contractor hired for the project.
A regional chain, beginning to expand geographically, orders its entire equipment, smallwares and décor package through a chain-oriented dealer that consolidates, ships, stages and installs kitchens and interiors of a dozen new restaurants in two months.
A restaurant franchisee orders a chain-approved refrigerated sandwich prep table from an Internet dealer and installs it himself with the help of employees. He risks voiding the warranty with his DIY install.
The owner of an independent restaurant buys a contact toaster from a local cash-and-carry.
Why are there so many ways to buy equipment and supplies? Each channel offers its own particular set of services, safeguards and benefits based on what you're buying, where it's going and how it gets installed. You purchase equipment from manufacturers that offers the right combination of features at the right price. Choosing a channel through which to purchase and have that equipment delivered is a similar process.
First, there's a host of people who influence and facilitate your equipment choice and purchase. It includes manufacturers, manufacturers' reps, design consultants (both independent and dealer affiliated) and dealers. The channels through which you can actually purchase equipment and supplies for delivery includes manufacturers, dealers, kitchen equipment suppliers, broadline distributors, cash-and-carry warehouse stores, Internet dealers, and in some cases even chemical and specialty suppliers. And those may vary depending on the type of equipment or supplies you need.
A couple of approaches can help you navigate your way through these options. Your choice really depends on your needs. One approach is to evaluate those needs from a broad perspective; the other is to look specifically at the item or items you're purchasing.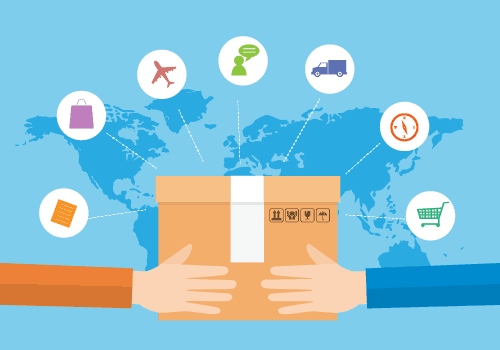 Risk/Benefit Analysis
All operators have a unique style and mode of operation. That style influences how you do business, and how you choose to purchase equipment and supplies. From that broad perspective, evaluate your choices based on:
Service. What level of service do you need from your suppliers? Some large chains have in-house facilities teams capable of installing and servicing equipment.
They require a low level of service from providers, and expect little more than on-time delivery. Other operators need a high level of service, from vetting the equipment selection to installing and starting it up onsite.
"It all starts with a customer's need," says Michael Keck, Senior V.P., Concept Services, Austin, Texas. "Typically, we offer equipment and services to outfit national chains, but we'll also work with a one-store start-up because they don't have the expertise to make equipment choices. They know they need a combi oven, for example, but they don't know which one."
"Think of it like buying books," he adds. "If you want to browse, talk to the staff and drink coffee, go to Barnes & Noble. If you don't want those services you can go to the Internet and buy what you want with one click."
Risk.
Some operators are willing to assume more risk than others. Foodservice often still is a very entrepreneurial business, and a lot of operators are DIY types. Remember that once you sign for a box or crate that arrives at your dock or back door, you're accepting the product inside—you now own it. If you open that crate and discover the product is damaged in some way, it's your responsibility, not a dealer's or the manufacturer's.
That risk doesn't stop at your back door, either. If you choose to purchase a piece of equipment online, for example, have it delivered and install it yourself, you're on the hook if it doesn't work properly or is unsafe for employees.
"Beware," says Mark Pumphret, National Sales Manager at Hatco Corp., Milwaukee. "The Internet has all kinds of ways to sell you the wrong piece of equipment."
"I met a woman running a bakery who was upset about an oven she purchased," agrees Dennis O'Toole, V.P. of Marketing for the Americas, Manitowoc Foodservice, New Port Richey, Fla. "She just had the wrong oven for what she was producing. It wasn't the factory's fault. She needed to do her homework first, or work through a manufacturers' rep or dealer instead of ordering online."
Ongoing Support.
Consider who can best support the equipment you purchase—and your operation—five or 10 years down the road. Service needs don't end when a crate is dropped on your dock, or even when equipment is hooked up and operating properly. Support can come in the form of menu development help (using the equipment to expand the menu) and employee training when you add a new menu item years after purchasing the equipment. You may need service during the warranty period that some sellers don't provide, or want service to continue from a local authorized service agent after the warranty period.
Ask The Right Questions
What you're buying is even more important than your purchasing process. The level of service and support you need will likely vary from one piece of equipment to the next. Each will have its own requirements in the way it's installed and the way it operates, so you should think ahead.
In general, break down purchases into heavy duty equipment, light-duty equipment and smallwares and tabletop. The larger and more complex the equipment, the more questions you should ask. A few to consider include:
Heavy-Duty Equipment
• Does the delivery truck need a lift gate to get it on the dock?
• Do I need a pallet jack to move it?
• Will it fit through doors, down hallways and around corners?
• Do I have the right utility hook-ups (enough voltage and appropriate amp circuit; the right gas pressure, etc.)?
• Does it require water? Water filtration? A back-flow device?
• If it uses water, does it require a drain? Is the drain in the right spot?
• Does it require a ventilation hood? Type I or Type II?
• Will installation require any fabrication?
• Does the staff need training to operate it?
Light-Duty Equipment
• Does it need to be under a ventilation hood?
• Do I have the right power outlets?
• Does it need a water hook-up? A water filter? What size?
• Do I have enough counter space?
• What clearances are required around the equipment?
• What safety precautions do I need to take?
• Does staff need training to operate it?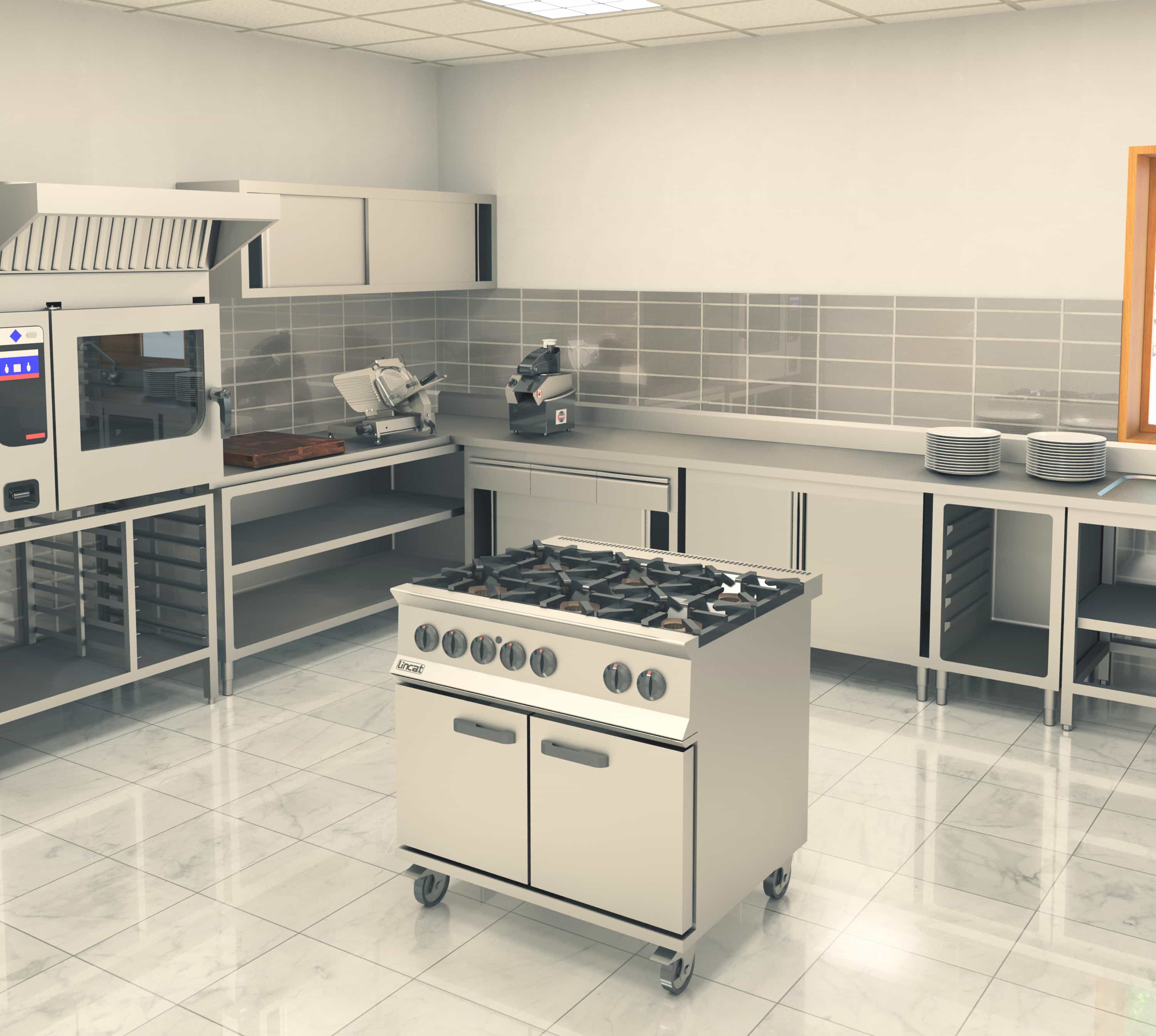 Smallwares & Tabletop
• Are any items custom?
• How often will I need to replace items?
• How quickly will I be able to get replacements?
• Is there a volume discount on any items and do I have storage space?
• Can I be sure that replacements will "match" existing items.
• Do I need to touch and see it before ordering?
• Does staff need any instructions on its use, cleaning or maintenance?
Obviously, the larger and/or more complex the equipment, the more likely you'll need additional services—installation, fabrication, training, etc. Though you may be able to get those services from a number of sources—installing dealer or KES, foodservice equipment contractor, training from a manufacturers' rep or service agency—you should choose the channel that delivers the depth of services you really need. A school district that relied on its maintenance personnel to install a steamer ended up with crossed water lines (incoming with outgoing), a filter still wrapped in its plastic packaging and a lot of uncooked food.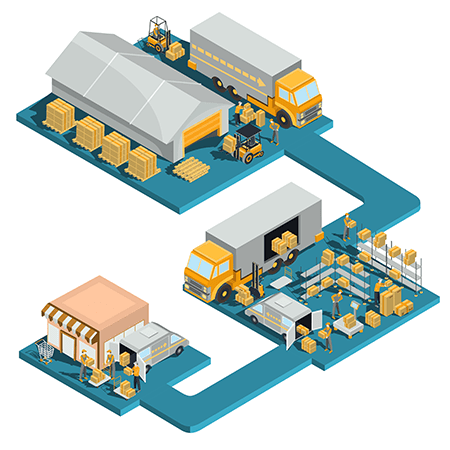 Flexibility Is Key
Large chains often develop an infrastructure to outfit new stores or replace old equipment. And many of them buy directly from manufacturers since the equipment they specify is proprietary, or it's the same equipment package in every unit. But they, too, adapt their internal systems to accommodate each project, and often rely on local dealers to get the job done. For large chains, dealers will create specialized installation teams just for that chain.
Pizza Hut, for example, recently replaced its ovens with a new model customized to the chain's specs with certain controls and set points. To make the transition as smooth as possible for its stores and franchisees, Yum! Brands' purchasing group worked with the manufacturer on product forecasts and production scheduling so the factory would have a "level load" to build and deliver. To ensure a steady roll-out as well as a predictable production schedule for the factory, the group set up an online reservation system for its stores.
"Stores could reserve delivery dates for the new oven eight weeks or more in advance, depending on availability of the new oven," says Brenda Lloyd, formerly v.p. of procurement and member services for the group. "We have a warehouse in Louisville and our own in-house distributor, but in this case we had the factory ship them to local installers—the manufacturer's service agency network—instead of our warehouse or the restaurants themselves. In contrast, for a KFC project we brought all the equipment into Louisville, then shipped it out to an installer we contract with nationally."
The KFC project was more complex. The chain revamped its menu item production system—what it calls its "pack line"—for drive-thru and takeout, which involves equipment for prep, production and packaging.
"For that project, we had seven equipment suppliers and the national installer with 50 crews out in the field at any given time, with fabrication teams and project teams here to manage them," Lloyd says. "Don't forget, with a project like that you also have local permitting involved. It takes a lot of upfront analysis and planning."
Find The Best Value
As with anything, the lowest-cost channel of distribution is not always the best value. "The best price doesn't get you the best service," says Monica Thesing, Senior Equipment Specialist at Rippe Associates, Minneapolis. "If follow-up support is required for kitchen equipment, purchasing through a dealer, for example, ensures there's follow-up for you in the future. Ordering equipment online often doesn't give you that kind of support."
Do you always need that level of service? In the case of a swapped-out replacement piece of equipment, probably not, though even there you need to take into consideration factors such as what it's going to cost to remove the old piece of equipment, and who's going to haul it away.
Knowledgeable design consultants, dealers and their sales reps, and equipment contractors add value even in cases of equipment replacement as opposed to new store build-out or complete renovations.
"We offer a lot of value by asking, 'Why?'" says Keck. "We find out what a customer is going to do with the equipment they want and say they need. We may be able to save them money by specifying a different piece of equipment or coming up with a different way of doing things."
"A sales rep can take an order for a replacement fryer, for example," says Pumphret, "or find you a better Energy Star-rated fryer that might cost $200 or $300 more upfront than an economy fryer but qualifies for a $1,000 rebate from the local utility and saves you energy and oil over time."
"There's really no 'bad' way to purchase equipment," Lloyd says, "but some ways may not be as optimal as others depending on the equipment. When choosing, you have to weigh suppliers based on path or price, complexity versus risk. Depending on your need, you must have total confidence in a supplier's ability to provide both equipment and service, whatever that level of service might be."
Different situations can call for purchasing through different channels that you might not otherwise use. But a general set of guiding principles can help.
"Our selection is always based on the following factors in the order of priority given," says Bill Williamson, Director of Equipment and Contract Services at Wendy's Quality Supply Chain Cooperative, Dublin, Ohio. "1) The most reliable equipment delivering the specified food product with the least variation; 2) equipment that best fits or is least disruptive to the existing production process; 3) lowest total cost of ownership, including freight, maintenance, warranty, energy, capital cost-related goods and sales impact, which we view in terms of both ROI and cash flow; and 4) existing supplier relationships."
So, which channel do you pick? Like all those programs on cable TV, it depends on what you need at the moment—a good laugh, some rousing adventure, or… Don't think outside the box on this one. Think about what's inside the box, and choose the best way to get it to your store, hooked up and running right.
Discover how Specifi® is designed to provide architects and commercial kitchen designers all of the tools necessary to build all sorts of commercial kitchens.
The post From Factory To Kitchen appeared first on Specifi®.