Learning how to clean your commercial convection oven is an important step in keeping your commercial kitchen operable. It is crucial to routinely clean a convection oven due to their versatility and heavy usage in every commercial kitchen. Crumbs, grease, and other debris can build up without adequate cleaning and negatively affect flavour profiles. Ineffective oven cleaning can also lead to thermal inefficiencies or an increase in the risk of smoke and fire. By learning how to effectively clean your kitchen's convection oven, it will ensure that kitchen staff stays safe, and equipment lasts longer.
Convection ovens are simple to operate and maintain. Although there are slight differences in the design and construction from one model to the next, their function remains essentially the same: to bake, broil and roast product. As with any piece of equipment, the better you care for and maintain it, the longer it lasts.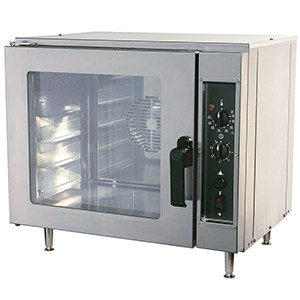 To make the process more efficient, one company recently developed an oven with removable glass-windowed doors that you lift off the hinges and can run through a dish machine. Another company uses a flat-panel design for outer oven doors so that food particles cannot get lodged or stuck in the seams where the glass meets the stainless. At least one company has coved corners on the interior oven cavity to avoid particles getting stuck. Manufacturers have done their part to simplify the process, it's up to you and your staff to regularly maintain the unit.
Step By Step To Cleaning A Convection Oven
There are a few steps you can take to keep the oven in peak condition. Always consider safety first. When cleaning a convection oven, start by turning off the power switch and unplugging the electrical cord or turning off the breaker on electric units. On gas units, turn off the gas supply valve and disconnect the oven from power.
Let the oven cool down to a safe temperature; it should be cool to the touch.
Remove all pans, racks and crumb or drip trays and clean them separately.
Wipe down the exterior of the oven with a non-abrasive mild detergent and water solution; be mindful of all exterior parts, sides, top, front, doors, etc.
Never use a pressure sprayer or pressure washer to clean the oven; this could damage components and delicate controls.
If accessible and only after disconnecting power, carefully remove debris (for example, aluminum foil or food pieces, such as bone) from fan blades or housing. Check to see if the fan moves freely without obstruction or heavy resistance.
Wipe down and remove any grease or debris from the oven's interior. To remove sticking contaminants, use a nylon-head brush. Don't use a wire brush or harsh solvents.
Clean the air intake vent (usually located on the rear of the oven). This may have a cover on it that you can remove.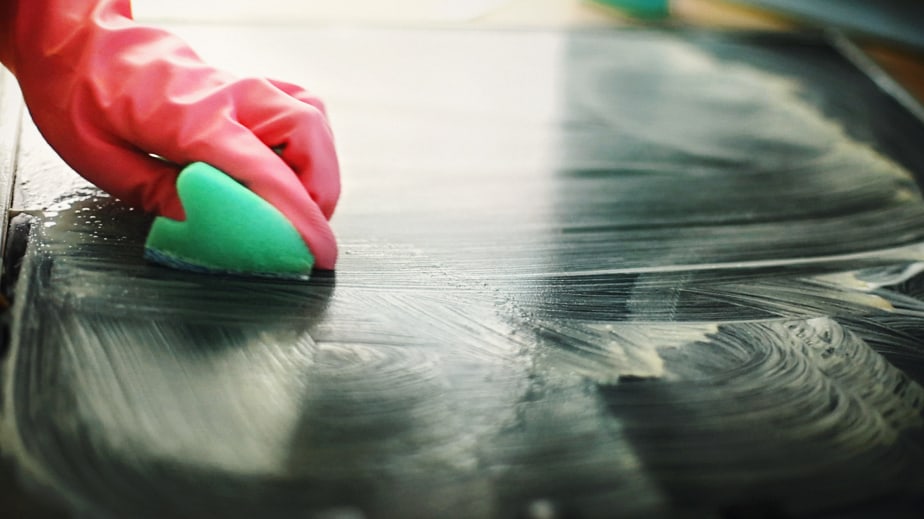 Keeping It Simple
Learning how to effectively clean a convection oven begins with a clear understanding of how to operate it. Manufacturers provide operator's manuals in hard copy form or digital form available on their websites. Take the time to read and understand this valuable document. Donny Smith, Service Manager for Commercial Parts & Service, Columbus, Ohio, says many unwarranted service calls could be avoided just by knowing the contents of this manual. For example, operators call to complain that the oven will not heat when in reality, they've left the cook/cool-down switch in the cool-down position.
Manufacturers make convection ovens as maintenance-free as possible. They design and build them with such features as sealed cavities to make sure water, grease and vapors don't make contact with internal components and controls; interior and exterior composites and materials that make it hard for product or other substances to stick; and parts that are accessible and removable so that employees can clean them separately and reinstall with ease.
Convection Oven Cleaning Tips
Cleaning a convection oven can be a time consuming task if not done regularly. Below are our tips for keeping your convection oven clean and ready for use:
Wipe down the convection oven daily after usage. Grab some cleaning supplies at the end of the day and wipe up any major spillages to make the cleaning process easier down the road.
After you've wiped down the convection oven, leave the oven doors open overnight to dry to prevent bacteria from growing inside.
Lemon juice, vinegar and bicarbonate of soda are great natural alternatives, for when you want to avoid harsh chemicals when cleaning a convection oven.
Ongoing Maintenance
When you're designing a commercial kitchen, you want to ensure that your appliances run hassle-free for a long time. Even so, it's smart to hire a qualified service company to annually inspect your oven and perform planned maintenance if needed. Don't attempt to repair or adjust technical components of the oven; leave it to a qualified technician—for safety and the warranty's sake. A simple call to the factory technical support line can assist you in identifying what's acceptable and safe for you to attempt in the way of maintenance and repair.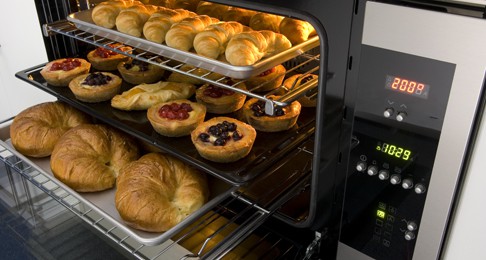 According to techs we spoke to, most service calls on convection ovens are a result of abuse, either from misuse, an incorrect installation or a lack of proper cleaning and care. More than 60% of warranty service calls are a direct result of improper installation and set-up, says John Schwindt, V.P. Operations/G.M. of Hawkins Commercial Appliance Service, Englewood, Colo. Make sure to hire a qualified technician to do the install. On the small percentage of service calls resulting in faulty components, many manufacturers are aiding service technicians with built-in diagnostic technology.
Simple and reliable, convection ovens play a key role in many kitchens. Caring for the convection oven and keeping it properly cleaned will provide you with years of trouble-free operation and profitability
Watch this 2 minute video to see how we can help you save time and assure the accuracy of your commercial kitchen projects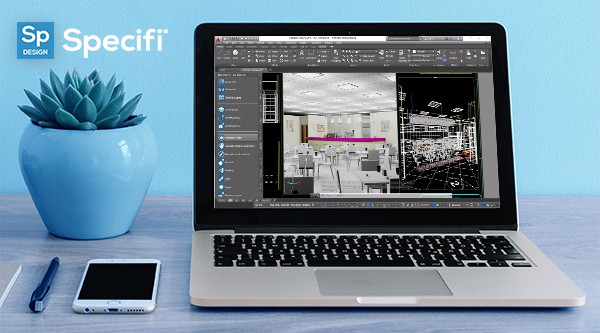 The post Convection Oven Care appeared first on Specifi®.