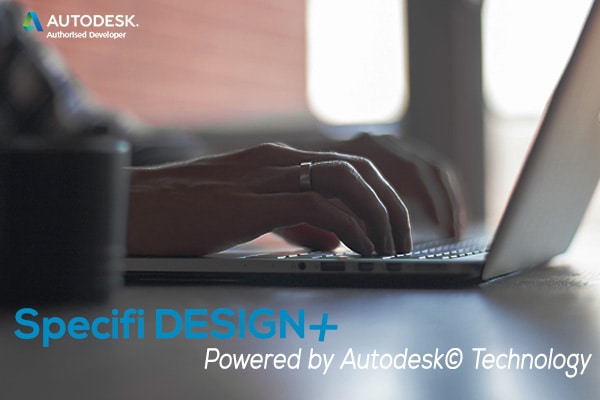 All in One Computer Aided Design Solution for the Food Equipment Industry
Chicago, IL – March 15, 2017 – Specifi Design+ – Today, Specifi

announced immediate availability of Specifi Design+, the latest  addition to the Specifi

product portfolio designed specifically for users who don't currently own or subscribe to a Computer Aided Design solution.   Specifi Design+  is powered by Autodesk© technology and provides a full CAD environment designed specifically for the Food Equipment Industry.   Combined with Specifi's online digital catalog of over 300  manufacturers of Food Equipment the Specifi Design+  solution ensures that designers, estimators and dealers have the most up to date technology.
"Specifi Design+ is a direct result of our customer's desire to have a CAD solution designed specifically for the Food Equipment Industry.  Our latest offering now provides a 3D computer aided design engine with full rendering and ability to create installation plans," said Luca Salomoni, Chief Product Officer at Specifi

.
Specifi Design+ Availability
Specifi Design+ is a solution driven by customer feedback and is part of Specifi

's commitment to deliver the latest 3D design capability in one convenient installation. Specifi Design+ is available for an immediate free trial at specifiglobal.com/specifi-design-plus.
Founded in 2005, Specifi

is the worldwide leader in Food Equipment 3D design tools. The company offers a global platform for design, specification and contracting.
Specifi

and Specifi Design+ are either registered trademarks or trademarks of Specifi

in the United States and/or other countries. The names of actual companies and products mentioned herein may be the trademarks of their respective owners.
The post Specifi™ Announces Availability of Specifi Design+ appeared first on Specifi®.