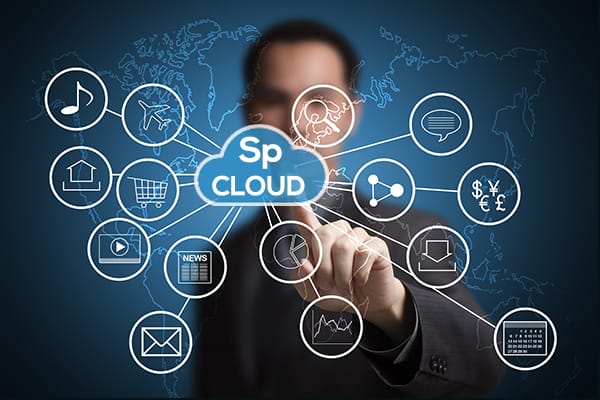 End-to-end solution empowers key stakeholders to capture and share their ideas into actionable plans throughout the entire specification process
Chicago, IL – February 9, 2017 – Specifi

LLC, the leading global end-to-end design software solution for the foodservice industry, today announced the beta release of Specifi Cloud, a web-based platform that enables stakeholders in the design specification process to digitally capture and share ideas with a space planning utility designed specifically for the Food Equipment Industry.
The new offering enhances the robust Specifi

product suite by connecting consultants, dealers and manufacturers throughout each stage of the design process. Each contributor can access and share their plans, projects and information any time, from any device. With Specifi Cloud, dealers and designers can also digitally plan their foodservice facility and browse a catalog of manufacturers' equipment solutions in real-time.
"For the first time, designers, dealers and manufacturers can collaborate from the planning stage through installation," said Edward Marcheselli, CEO of Specifi. "Specifi Cloud provides critical visibility into the entire design specification process, and this new transparency empowers the key players to reduce costly errors, enhance creativity, and better meet client needs."
The introduction of Specifi Cloud will further accelerate the company's aggressive entry into the American and Canadian markets.  It will also be available in Europe and Asia, where Specifi

LLC is the market leader in software solutions for the commercial foodservice facility market.
To sign-up for the free beta version of Specifi Cloud, visit the Specifi booth #886 at The NAFEM Show or click here.

About Specifi

LLC
Specifi

LLC provides the only global, end-to-end solution supporting the foodservice equipment specification process. It includes a complete information repository as well as a comprehensive set of publishing, design, quotation and process/workflow tools. Each Specifi component can be operated as a stand-alone service alongside existing tools or as part of a complete end-to-end kitchen design/specification platform.
The post Specifi™ Launches Beta of Specifi Cloud at NAFEM 2017 appeared first on Specifi®.