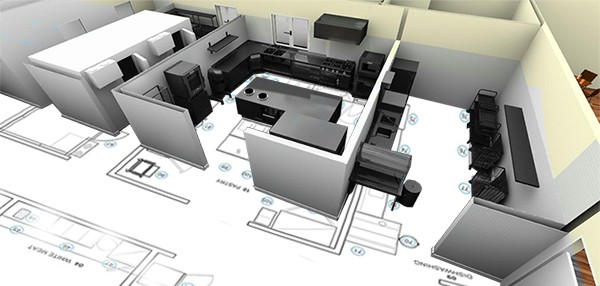 Create Unique Kitchen Revit Symbols
As a commercial kitchen and restaurant equipment manufacturer, you know how essential it is to have Revit symbols for your equipment so designers can easily use it in their designs. If those symbols are lacking, the designer will rarely take the time to sketch something out, and will end up using alternatives from your rival manufacturers.
Specifi Studio is the ultimate solution to this challenge. We employ a group of designers who are dedicated to creating those Revit symbols for your specific equipment.
For commercial kitchen and restaurant design, we have the industry's most innovative solution to help you save time and drive business.
Make it easy for your customers to find, configure and download your entire product line.
With Specifi Studio it's never been easier.
• We provide your business partners with access to accurate, high-quality IFSE standard data they require around the clock.
• We future-proof your data to protect it from evolving standards, software revisions and product changes.
• We enable your customers to choose all applicable files types: 2D & 3D CAD and BIM/Revit
Now there's a free repository for all manufacturer content.
Specifi Share is an entirely free solution for all manufacturers and suppliers to publish pricing, symbols and product information.