Industry Veteran Michael Greenwald appointed President, The Americas,
as Specifi initiates its launch into US Market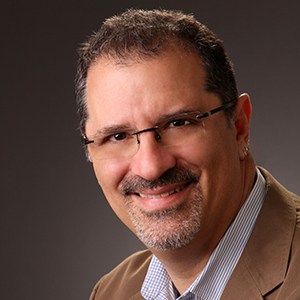 Chicago, IL – November  29, 2016 – Specifi

LLC, the leading global end-to-end design software solution for the foodservice industry announced the appointment of Michael Greenwald as President, The Americas, enhancing the company's aggressive push into the US market.
Mr. Greenwald comes to Specifi with over 35 years of experience in the foodservice equipment and supply distribution channel, most recently as the President of AutoQuotes.  Prior to AutoQuotes Mr. Greenwald led the equipment division of the M. Tucker Company, a large foodservice equipment dealer headquartered in the eastern part of the US.
"Michael's availability after his departure from AutoQuotes in September was fortuitous.   His experience, track record and passion makes him uniquely qualified to lead our Americas business. We are very pleased that we have the opportunity to keep an executive of his caliber engaged in supporting the industry," said Ed Marcheselli, CEO of Specifi

. "Furthermore, he will substantially accelerate the growth of Specifi

beyond its leading position in Europe and Asia."
"I was attracted to Specifi

because of its focus on delivering game-changing technology, including its leadership in utilizing building information modeling (BIM) capabilities. I am really excited to have the opportunity to lead Specifi's entry into the US and Canadian markets," said Greenwald. "The Foodservice Equipment industry continues to evolve and growth is accelerating, requiring manufacturers, dealers and designers to utilize better software services and tools. The days of non-global point solutions are coming to an end as content creation, publishing, design, quoting, and installation support services finally converge. Specifi

is well positioned to not only be the industry's best food service information platform, but to provide the most comprehensive services, increasing productivity and eliminating errors for all participants in the value chain. Specifi's innovative products and customer-centric philosophy will enable the company to become the leader in the Americas market."
In his new role, Mr. Greenwald assumes all responsibility for Specifi's sales, marketing and operational activities in the western hemisphere. Mr. Greenwald will lead the launch of Specifi's award winning products into the US, with availability in December 2016.  
About Specifi

LLC.
Specifi LLC provides the only global, end-to-end solution supporting the foodservice equipment specification process. It includes a complete information repository as well as a comprehensive set of publishing, design, quotation and process/workflow tools. Each Specifi component can be operated as a stand-alone service alongside existing tools or as part of a complete end-to-end kitchen design/specification platform. Visit specifiglobal.com for more information.
The post Former AutoQuotes President Joins Specifi™ to Run US business appeared first on Specifi®.