What is a digital catalog and why it's so important
A digital product catalog is an incredibly powerful tool.
Think of it as a digitized version of a print catalog, but much more than that.
It allows brand manufacturers, their teams, and distributors access up-to-date, accurate product content that's readily available and easy to use. It's the key to converting potential customers into buyers.
Which is the right solution? The choice is yours!
We will guide you through your digital journey to find the right balance between the technical and commercial needs of foodservice designers and estimators. You can choose what solution fits your digital strategy and your products.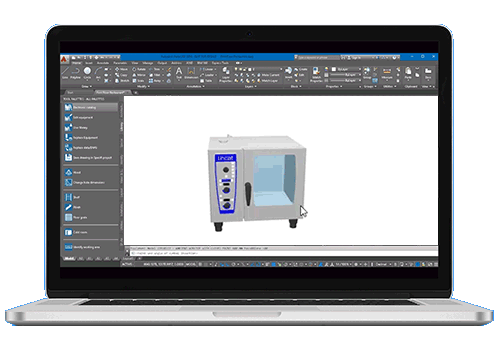 SMART CONTENT
A digital representation of Foodservice equipmentwith highly configurable elements.
Users can change options and accessories on-demand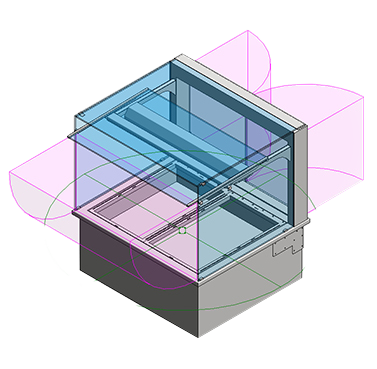 STATIC STANDALONE CONTENT
A digital representation of a Foodservice equipment pre-configured with a static preset of visible accessories, parts, and colors delivered as-is.
Unmodifiable by users.
Do you already have drawings, database and spec sheets? Great!
Let our team check your content's data and standards. Get set to join Specifi network and reach thousands of dealers and designers.
Our services
Our Specifi Studio offering includes a wide range of content development and maintenance services.
Drawing Creation
CAD and Revit symbols are not built with the intent of manufacturing actual food equipment.
The level of detail includes attributes required by industry standards such FCSI and IFSE standards for Revit (shared parameters/GUID).
Database Creation
The creation of a single source of truth is critical to a functional digital catalog and comes with a database.
It's the starting point of a project because data is often distributed within the company, replicated separately in each individual department (Sales, Marketing, Production).
Contact us to learn more about other services like drawing and database conversion, optimization and maintenance
Wondering which service to choose?
We will advise you on what makes sense based on your products and your market category or target market.
Make it easy to find, configure and download your entire product line.
With Specifi Studio, your content is future-proofed from evolving regulations and standards, yearly design software revisions and your ongoing product development.
With our data hosting, publication and distribution service, you will allow your customers to have 24/7 access to curated, real-time configurable symbols and information for your entire catalogue.
Be where your customer is.