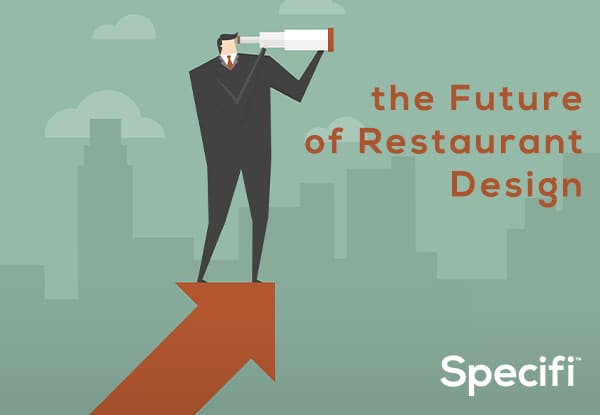 The word "restaurant" is a derivative of the French word restaurer, literally meaning "to restore." The first restaurants were simple places that served one or two dishes, typically soups, intended to restore diners' health — hence the name — but over the last few centuries, the idea of restaurants as a place for restoration has evolved to mean so much more. We eat out to fuel our bodies, but also to connect with friends and family and have shared experiences. While restaurants restore us physically, they also serve as a place to restore our sense of civility, excitement and wonder.
It's no surprise then that restaurant design has also evolved, with technology and cultural shifts shaping how we eat, interact and experience everything from the seats we sit on to the menus we order from.
Here's an intriguing look at the future of restaurant design.
Interaction
When restaurants first became popular, the main purpose of eating out was to be served. The closest diners ever got to seeing the chef behind the curtain was the occasional Caesar salad or bananas foster made tableside. These days, though, people are obsessed with how food is made, plated and presented.
Just look at Instagram: As of January 2016, there were more than 168 million posts on the photo-blogging site tagged with "#food." That fanaticism foodies have for watching cooks at work is leading to more open kitchens, cook's tables, sushi/diner-style counters and so on. Ringside seating has reached the restaurant industry and the people's need to be a part of the action is having a definite effect on restaurant design.
Ingredient-Driven Design
Some restaurateurs may bemoan the current trend toward healthy eats, but it's undeniable that all the gluten-free, vegan, dairy-free, no-white-flour advocates represent a very real change in how our society is eating. While comfort food like mashed potatoes and a well-seasoned steak will likely never truly disappear, the influx of high-quality vegetables and produce-heavy menus has restaurants rethinking their back-of-house footprints accordingly. Freezer sizes are shrinking to make way for larger vegetable prep areas and where there was once a row of deep fryers there is now a sous vide machine and juicer.
Robot Hospitality
In May 2016, Wendy's CEO Todd Penegor confirmed that the fast food chain intended to respond to rising labor costs by offering self-serve kiosks in some of its stores. While it's still too soon to see what real-world effects these kiosks will have, the increasing trend toward automation in quick-service restaurants is clear. Today it's a kiosk in a burger joint but tomorrow we might have tablets instead of waitstaff in fine dining restaurants (iPads are already standing for menus and POS systems) or automated mechanical cooks taking charge in the kitchen.
To Connect or Not to Connect?
Customers expect to find Wi-Fi in most eateries these days, but a growing number of outlets are going one step further by incorporating USB charging stations into their restaurants' designs. While those seats may be in demand amongst the app-loving crowd, restaurants are also finding ways to please customers looking for a little less connectivity by denoting special areas as device- and TV-free zones.
Farm-to-Table Chic
We might not be quite as obsessed with the provenance of our chicken dinner as we once were, but farm-to-table dining and sustainable sourcing are still hot topics and we can expect those ideas to continually be incorporated in restaurant design. Imagine chalkboard menus that change daily; a wall proudly exhibiting the current list of local meat, dairy and produce purveyors; and integrated prep areas that display a cornucopia of fresh seafood and veggies.
Embracing Efficiency
"Going green" is attractive to restaurateurs for two reasons: customers like the idea and becoming more energy efficient can actually save restaurants money in the long run. LED lighting alone can help cut utility bills, lessen the restaurant's environmental impact, and lower labor costs thanks to LED's reputation as a practically maintenance-free product. In addition to ENERGY STAR-rated equipment, more adventurous entrepreneurs may experiment with installing solar panels, in-house composting units, and systems to filter and carbonate their own water.
Built-in USB ports and digital sommeliers are intriguing, but it's great food, a welcoming and interesting atmosphere, and that restorative sense of community that will keep people coming back. By straddling the line between hospitality and high tech, you can design a restaurant that's both special and successful.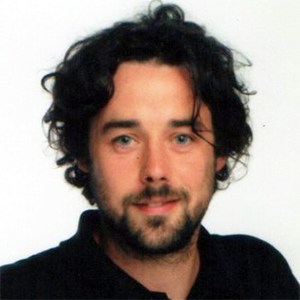 Fabio Tantaro is Director of Marketing at Specifi, a global foodservice specification platform. Since joining the team in 2011, Tantaro has utilized his graphic and design skills to deliver creative solutions for the company's branding, messaging and event strategy. 
The post The Future of Restaurant Design appeared first on Specifi®.