Not all kitchens are created the same, and it's important to keep that in mind when designing a catering kitchen layout. What you need from a residential kitchen almost certainly differs from what you'd like to see in a commercial kitchen, and a catering kitchen is a space unique unto itself. Without a slew of guests happily chatting at tables beyond the kitchen's double doors and a service staff scurrying back and forth, the game is changed — and the requirements for a stellar catering kitchen layout have to change, too. Helping you manage the evolution of your catering kitchen layout is one of the many things Specifi® does well.
Specifi® Can Help You Create an Efficient Catering Kitchen Layout
The definition of a great catering kitchen layout is rather fluid. Caterers can technically prepare food in their own home before packing it and bringing it to a client, but there are a whole host of issues that come along with that method. From strict fire code regulations to potential health code violations, the possible pitfalls are numerous. What's more, that doesn't even take into account the need for commercial cooking equipment and expanded prep and storage areas. By building a dedicated catering kitchen, you're offering clients — or perhaps your own hospitality company — a place where they can honor industry standards while also achieving the quality and quantity of food that consumers both need and deserve.
Space and Layout Matter
Space is always a concern during any expansion, but the potentially broad and varied menus typically executed by off-site caterers makes your catering kitchen layout especially important. The flow of your work area, the grouping of workstations, access to hand-washing sinks, refrigeration space and dry storage are just a few of the considerations. The lack of a dining area means that space normally allocated for front-of-house use can be redistributed to the kitchen area, but more space is only better if you know exactly what to do with it. Specifi®'s suite of programs allows you to conceptualize and reconfigure your catering kitchen floor plan, employing innovative 2D- and 3D-drawing technology to bring basic blueprints to life.
Catering Kitchen Equipment Considerations
As you design, you'll start considering your ideal equipment list. From fryers to freezers, six-burner stoves to gas-powered salamanders, the type of catering kitchen equipment you elect to install will influence your future output immensely. You'll also need to account for storage shelves, stainless steel prep tables, three-compartment sinks, and outlets placed for easy access when recipes call for blenders, food processors or mixers.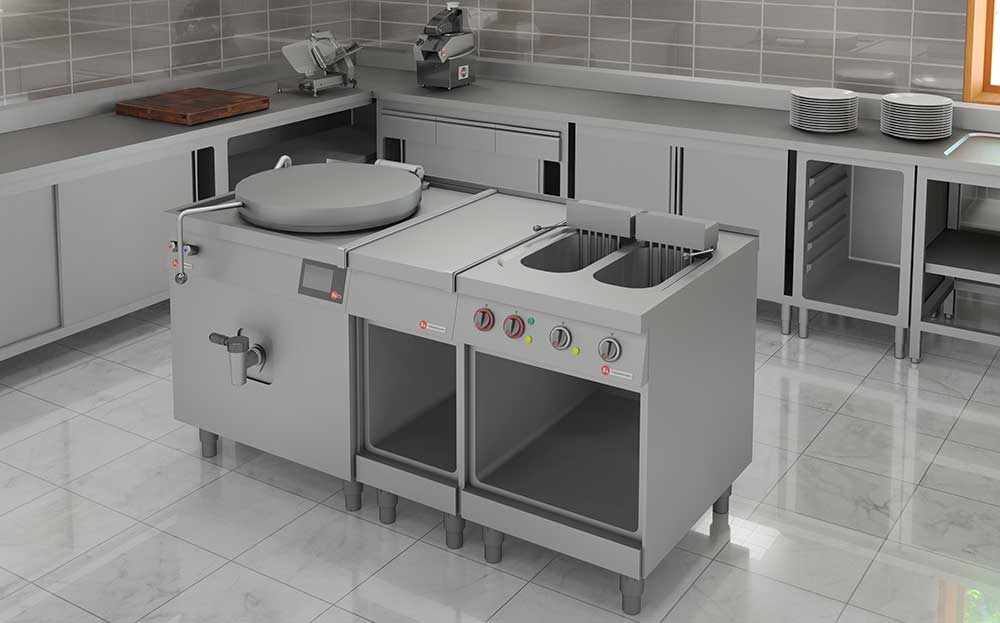 With our comprehensive software Specifi® Design, you'll be connected to more than 250 manufacturers, with an extensive symbol library and technical details at your fingerprints — so you know exactly what you're working with no matter how many times you change your mind.
Your Catering Kitchen Layout: From Concept to Reality
Imagine executing a corporate breakfast for 100 people and a tapas-style wedding dinner in the same multifunctional space. Think about how smooth daily operations could be with every piece of equipment ideally situated and your exhaust system installed correctly — the first time! Turn the idea you've fine-tuned in your mind into reality or take advantage of Specifi® Design's seven demonstration libraries to garner inspiration when creating your catering kitchen layout.
By its very nature, catering is an unpredictable business that depends on adaptability, but a fully visualized, well-planned catering kitchen design can give you the foundation necessary for growth. Specifi®'s integrated family of products exist to help you harness your drive and achieve success.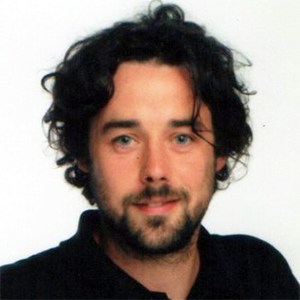 Fabio Tantaro is Director of Marketing at Specifi®, a global foodservice specification platform. Since joining the team in 2011, Tantaro has utilized his graphic and design skills to deliver creative solutions for the company's branding, messaging and event strategy. 
The post Create the ideal catering kitchen for your needs appeared first on Specifi®.