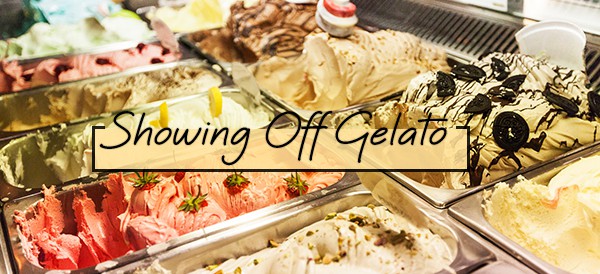 Creamy, dense, and intensely flavored, gelato is hard to resist, and a growing number of consumers don't even try. However, this traditional Italian treat is generally an impulse buy. So, as you seek the right setting for this frozen gem, you need to start by showing off. Suppliers offer plenty of display cases to do just that.
What You See Is What You Get
Or, in the case of gelato, what your customers see is what they get. Display case manufacturers all say visibility and eye appeal drive sales, and several elements contribute to that. First and foremost is glass.
Lower-priced gelato displays are available that have single-pane glass with heated frames, if price is an issue. However, many manufacturers recommend double-pane, heated glass on the front and ends of the display, to prevent condensation, which reduces visibility of the product.
Additionally, a unit that angles the gelato pans toward the customer increases visibility. Displays low enough for children to see also are a good idea.
Good lighting improves visibility. Nearly all models today have LED lights, which offer more illumination with less heat than other light sources. One manufacturer recommends 4100K or 3500K color-rendering index of lighting (cool white) to show off gelato. Another manufacturer says 6000K (mimicking daylight) can make the gelato look better but suggests that your best option is a supplier who can offer different types of LED lights, to fine-tune the display to its location and ambient light levels.
Considerations
The range of prices among gelato displays is considerable, with materials and manufacturing methods dictating cost. The least expensive models have single evaporator coils, single-pane glass in a heated frame, and sheet metal construction. These are light weight and often on wheels. At the high end, you have stainless construction with two evaporator coils and embedded pipes for quick defrost, and double-paned, heated glass. Higher-end units also offer the ability to attach or integrate with other displays.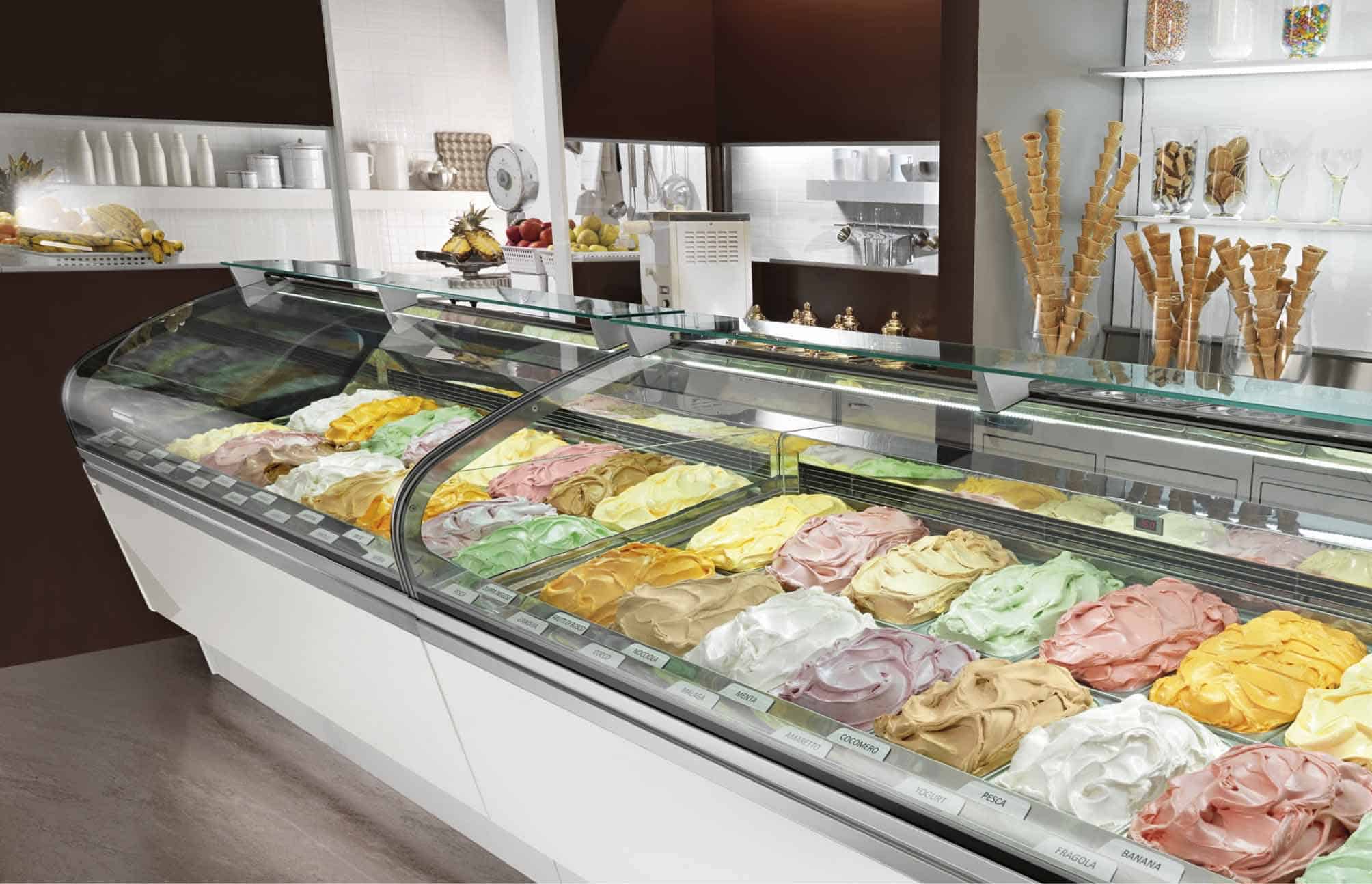 Many gelato displays in the U.S. come from Europe. These offer styling to match the elegance of Europe's upscale gelaterias. Many say they're the best. However, lead time and price may be issues. If you purchase equipment from U.S. manufacturers, prices are generally lower, lead time is usually shorter, service after sales can be timelier, and parts are available locally. That said, if you pick a popular import that's used by others in your area, parts and service can be more accessible. One manufacturer recommends asking dealers to identify someone locally who uses their equipment, who can talk about benefits and disadvantages.
All display equipment in the U.S. must be certified to NSF 7 standards for sanitation and UL for safety. Equipment must also pass Department of Energy 2017 standards. If you are buying an import, ask if the equipment has these approvals.
The condensers in freezers for both ice cream and gelato come in three-phase and single-phase versions. The one you choose will depend on whether you have (or want to convert to) a three-phase power source. Three-phase condensers are more efficient and more durable. They're also more expensive. Most buildings, including most small businesses, have single-phase power sources, which means anyone can operate a single-phase equipment, but single-phase systems can be overwhelmed by power surges. You need to confirm which power source you have and make certain you either get a system that matches your source or look into converting.
Start spec'ing your gelato display case by visiting the suppliers' websites listed in the sidebar below.
Tips For Specifying
Most manufacturers agree that the following are key elements to weigh when considering which gelato display to buy:
Single-pane glass saves money, but heated, double-paned glass offers a better view of the product and better temperature control.
Good quality cooling elements keep temperature even and air moving up and over the gelato.
LED lights offer good visibility and attractive display at a lower temperature than other lights.
Employees should be able to easily remove components so they can wash the entire inside of the display.
Look for a supplier with a good track record in the U.S. The longer a brand has been in the U.S., the more extensive the network of qualified service agents who can repair the unit.
Make It Yours
There are many variables that can help you suit your display to your location. Here are some to consider:
Pans: How many do you need and what capacity?
Evaporator coils: Do you need two or will one work fine?
Style: Exterior design and interior and exterior finishes range from "Old World" charming to "Space Age" sharp.
Attached or adjacent cases: Will you display pastry, deli items or confections? If so, do you want cases that match your gelato display?
Casters: These are only ideal for those who want the convenience of being able to move the case during maintenance, or who plan to vary the case's location. (But be aware these cases require a drain.)
The post Showing Off Gelato appeared first on Specifi®.